Friday, October 31st, 2008
First and foremost – I recovered all my photos!! Yay!! How? Don't ask because I have no idea. I gave it another shot at a different internet place this morning and there they were sitting in my flash drive. You bet your ass off that I burned a copy of all the pics on a CD right then and there – just in case my flash drive decides to go awire on me again.
Anyway,
Had a wonderful 10 days in Cambodia and dream of one day going back soon. Here's my Cambodia experience in a nutshell:
Explored the Angkor Temples!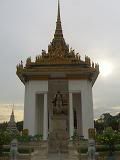 Royal Palace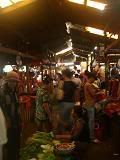 Russian Market – loads of cheap stuff!
Ate a fried spider – which was quite good! Thanks Oran!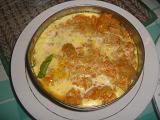 My favorite Khmer dish – Fish Amok
My first football game! Cambodia vs. Philippines! I was rooting for both teams!! 🙂 Philippines took it 3-2.
NACA Orphanage – I miss them already!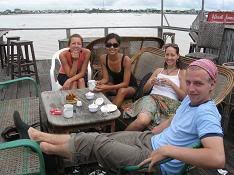 Made some great friends!
Itinerary Update:
I leave for Hong Kong tomorrow morning. Due to lack of time and funds, I'm not heading up to mainland China instead I booked a flight to Malaysia. So I'll be in Hong Kong for four days and then jet off to Malaysia for two weeks before heading home.