Tuesday, September 22nd, 2009
Ni hao! Yes, I know I've been MIA. I've been neglecting this blog of mine and I apologize. Wow not one single entry for the month of August, and with Sept coming to a close, I deserve the "ultimate slacker award", if there was one.
In my defense, it's been quite a busy month. A lot has changed. I work for a new school now, I started a band, I left my bachelorette pad (ha!) and moved into a two-bedroom apartment, which I share with a spunky, city gal from Jersey, Jazmin! Jazmin is also a teacher at my school; she loves to cook, has a passion for music, she loves to go out and dance; heaps of fun with her always. I'm not too sure if I can keep up with her, but I'll sure try. (work hard, play hard right?) Love her to death. Did I mention she loves to cook? haha 🙂 We've been roomies for over a week now, and I swear I've gained five kilos already.
Anyway, here's a quick note on how I'm doing, feeling, etc…
Eight months in China – How do I feel?
Awesome. I'm learning a lot about the Chinese culture and I'm adapting well. My Mandarin Chinese is still crap but it has improved dramatically from when I first started a few months back. In fact, I can hold a conversation in Chinese now, so I'm stoked. Although, i think my English is pretty much shot! lol 🙂 Overall, I'm having an epic time.
How do I like Dalian?
This city sure has grown on me. It's like a second home now. It'll always have a special place in my heart.
How's teaching going?
I feel so lucky. I work for a great school, I have the greatest kids; and I'm not just saying this because they're my students. They truly are good kids. Not once did I have to raise my voice /discipline any of em' — they frickin' rock! I do admit, that there are days where I'm just completely drained at the end, but if my kids leave happy it's all worth it for me.
Am I homesick?
Call me crazy, but no. I'm extremely family-oriented, so some may find it a bit odd that I don't get homesick. I do video chat with my family and friends quite often, so that could explain why being away is easy to bear.
I say this all the time…but dang time flies. I'm still in awe that a year has passed already. Exactly one year ago today, I was sitting at café on Khoa San Rd in Bangkok, Thailand enjoying my first Chang beer and a scrumptious bowl of massaman curry. And today, here I am still on the road, living in China.
Life is good.
Here's a year of travel highlights:
Yogjakarta, Indo


Koh Phi Phi, Thailand


Siem Reap, Cambodia


Hong Kong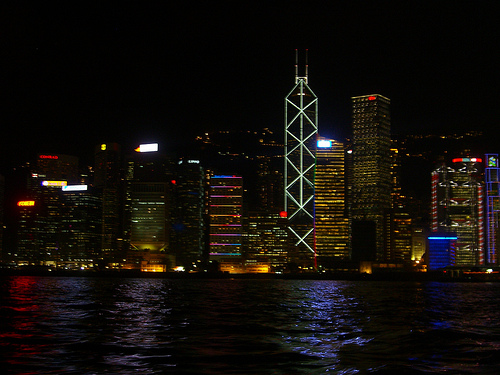 Beijing, China


Seoul, South Korea


Macau


Teman Negara, Malaysia

There's more to see, more to learn…