Bingyu Valley was a no-go last weekend. Instead, the girls and I ended up hopping on a four hour train ride north to another city, Anshan, to visit the well-known Qianshan National Park -aka- "Thousand Lotus Flower Mountains". This densely, wooded, mountainous park has a religious history dating back 1200 years.


What's fascinating about this park are the Taoist and Buddhist monasteries, temples and nunneries scattered all over the park – hidden between mountains, some located on the mountain peaks.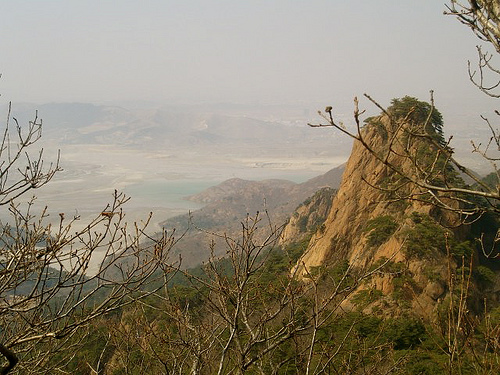 My friends Emma and Eunice were troopers and kept at a good pace. Being that this was their first trek, they did alright. At the end of the day, I asked if they would ever do it again. They looked at me, and in unison, both said, no way! I'd have to pay Emma a million bucks and get Eunice, Sean Opry (no clue who he is, she mentioned he was a model) to get them to trek again 🙂 Obviously, I'm not of resource to give them any of that, so I suspect that I won't be doing anymore treks with the girls in the future.
It was a short two day trip but nonetheless, a nice getaway from the city that's for sure!

" I love China!! "
Tags:
China
,
Travel