I'm out of order? You're out of order. This whole dang blog is out of order!  In any case, we have posted new photos going back to March 9 in the entry entitled El Bolson. Check them out.
The guanaco is an animal related to the llama. Lots of them live in Patagonia.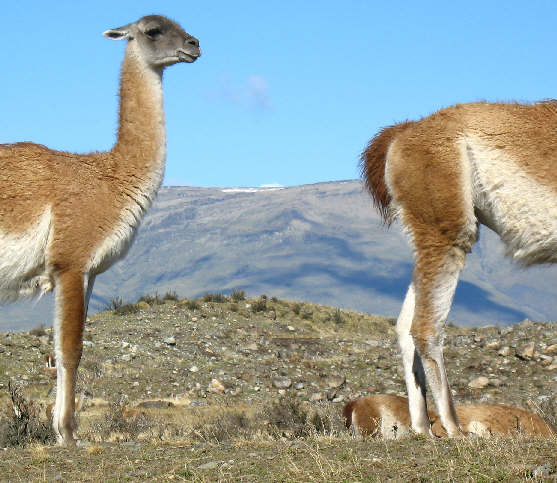 The photos blew me away. Get it? Ha, ha. Yes, my sense of humor has become quite sophistimacated. I think David Byrne of the Talking Heads said that the more one drives the more stupid one becomes. Having just completed a long-darn road trip, me can he no know what he is talking about. Me no more stupid than before.
 This plane picture is sort of random, but here it is.  It is in Chile along the Carretera Austral. We have no idea of its history.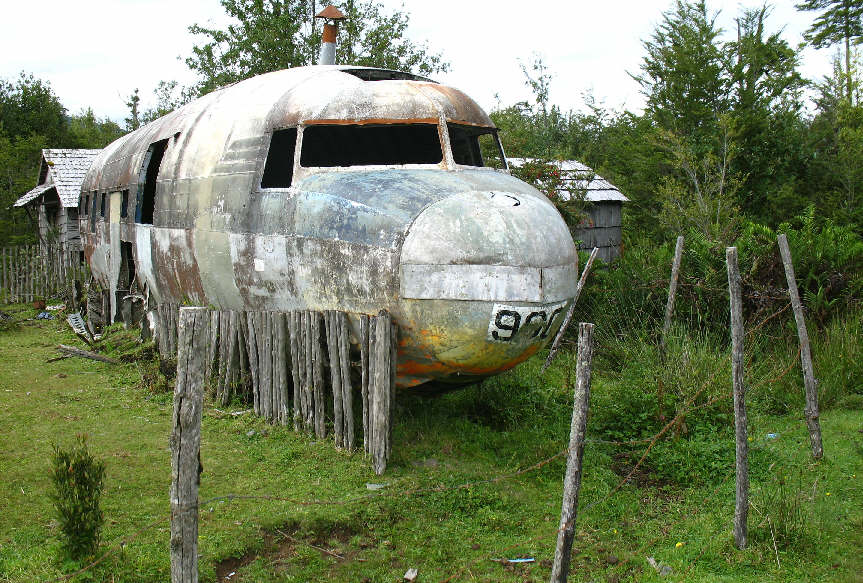 So it turns out the extra spare tires were not just for that rugged safari look. They actually came in quite handy.
Tags:
Travel