Jaipur:  called the "City of Victory" is totally chaotic and congested, however, it still tickles the travelers pink.  It is also called the pink city, more on that later.  "Stunning hilltop forts and glorious palaces demonstrate its glorious and royal past."  It is also considered the gateway to the desert state of Rajasthan.  The city owes its name, founding, and planning to the great warrior-astronomer Maharajay Jai Singh II (1600's).  He decided to come down from the Fort and build a city.  He painted it pink (a color associated with hospitality) to welcome the Prince of Wales (King Edward VII).  The morning saw us visit the Amber Fort.  
Amber Fort:  outside the city is a winding fort-palace built in the Rajput style.  You will notice the difference from the more Islamic Moghul time.  Construction began in the 1500's by the Rajput commander of Akbar's army.  You can notice the fort walls built all around the valley to impede attacking armies.  There is also a palace within the walls and is truly stunning.  When the kids were told we were going to another fort, they kind of groaned.  However, due to its massive size, different architecture and color, and riding on an elephant to get inside, and then being able to roam freely down its many corridors, rooftops, dark staircases, little cubby holes to hide in, it became a vast playground.  "This is pretty cool," was good to hear!  
Tim here: I like Forts so we wil let he pictures do the talking, but it is incredible what and how they built what they built.  So elaborate on such stark desert and steep hills.  Also, how well preserved all the walls and doors and carvings and stone and mirror work has held up over the centuries. 
3 ways up – elephant, jeep, or walk – Josh, Annika, and I chose the elephant.  Annika is going to write to the Elephant Jaipur animal society to ask for improved care for the elephants
They really like to decorate the elephants up – they also did this centuries ago
main court of the people – entrance
elaborate carvings, decorations, inlaid marble, huge door and carvings etc.
They love their elephants – notice the carvings
Mirror work for ladies area
Notice again the marble carvings, but they also put in cartoon like insects
This fort you could go exploring – the kids love this fort for that very reason.  They didn'thave to be so controlled and structured – go "play".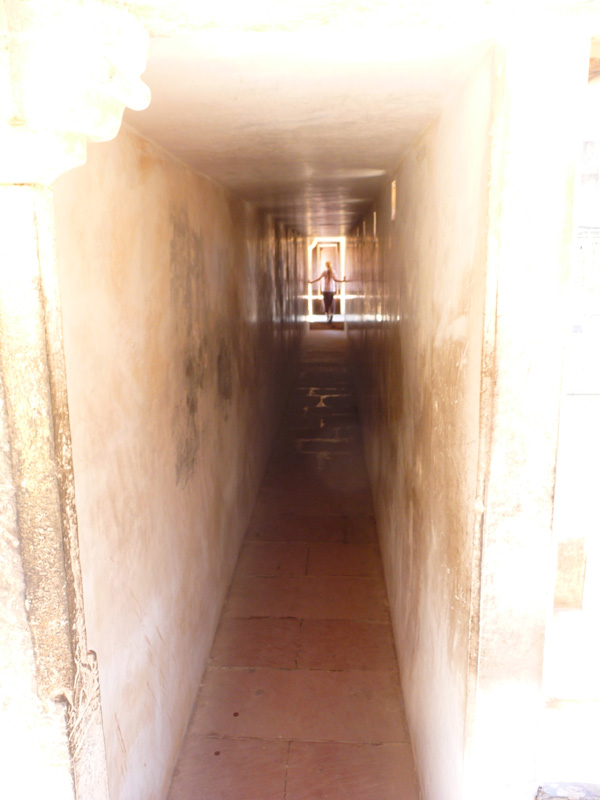 Family fun shots
The woman behind the shawl ??????
Annika finding hiding spots to jump out and scare us
Artesian water wheel to pull water up from the ground to top floor
The caste system in India.   The blue color houses are the higher Brahma class.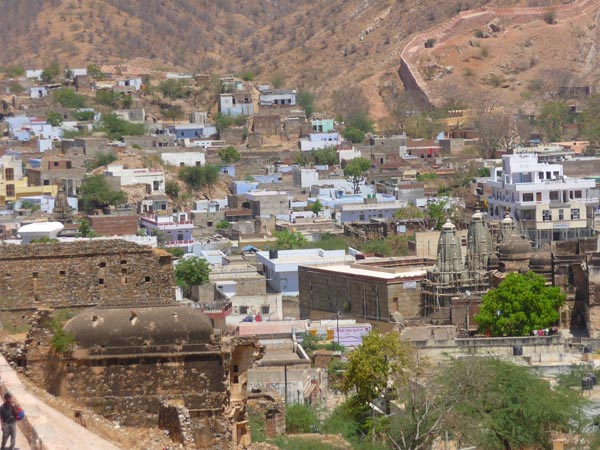 We then did a hotel (airconditioning!) break before heading out to the other two sites and some bazaar wandering/shopping.  However, the kids started to peter out, so the market/bazaar wandering (which Tim and Natalie like to do) was out.   See Jaipur (2nd)
Tags:
Travel