Our SpeedBoat first experience:  see the blog on what this experience was.  Sea conditions were very rough and dangerous.  The day before a speedboat had sunk of the coast.
You can not notice it but me and about 15 others that sat in the back were drenched from head to foot from when the boat would crash down back onto the seas after a wave – the whole back of the boat was sprayed – boy were we glad when we saw land.
The following are just travel shots at different times and locations
Early morning travel does not go well with a 14 year old – Josh crashed out in the front of a speed boat
My favorite time – watching the seas and land go by with the wind in my hair listening to oldies: Cat Stevens, America, Eagles, Petra, Enya, etc.  – an add to the time was Annika lying down reading in my lap
Natasha not a happy camper lugging the bags on the sand in the middle of the day trying to find the "right" lodging
Longtail boat rides from the speedboat to land.  Below we stayed in a thatched hut just to the right of this picture
Island Shots:
Living Accomodations – huts
Eating Shots:  choose your seafood, different locations, etc
Rough day at the beach – Actually, Natasha had a fever of 102
Annika – our animal magnate – I think she has a name for every cat or dog located at the different islands
Josh – does he really have to fit in with the topless Europeans and go "a-natural"?
Science Homework – gum tree plantation – they really are doing school – sometimes?!
fishing village with crab pots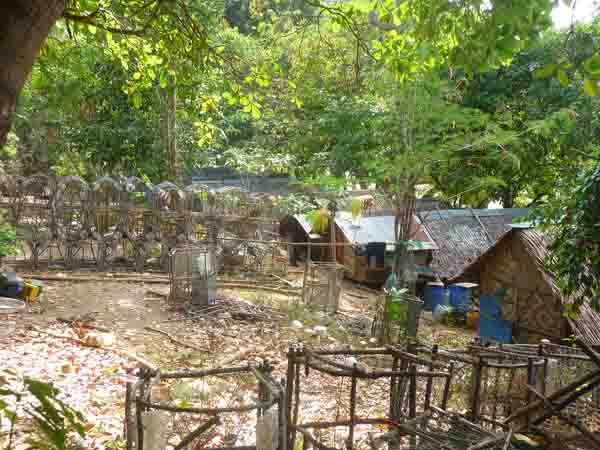 Tags:
Travel