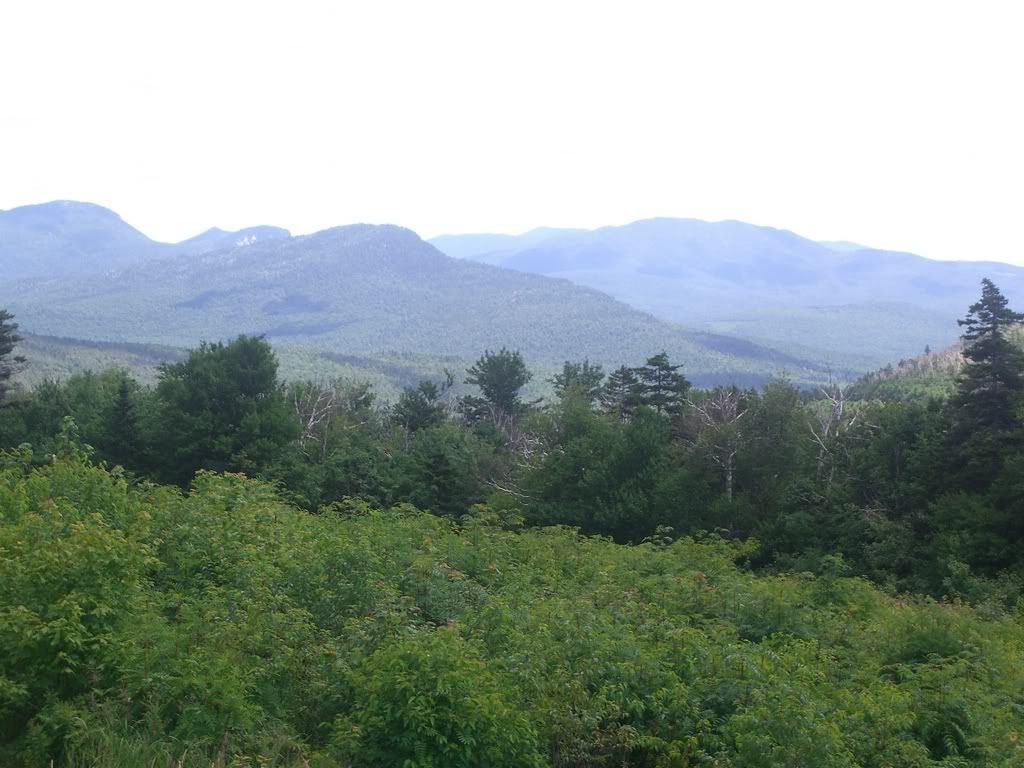 View from scenic overlook in White Mountain National Forest, NH
After leaving water-logged Maine I headed back towards New Hampshire and Vermont on my way to Montreal. Literally the minute I crossed back into New Hampshire the clouds broke and the day proved to be beautiful and sunny. The major mountain range in NH is the White Mountain range which is contained in the aptly named White Mountain National Forest. The White Mountain Trail is considered a U.S. scenic byway and is a 100 mile loop through the forest. Since I was short on time I decided to just do the 27 mile Kancamagus Highway on the southern part of the loop. This proved to be the scenery highlight of the trip so far as I loved, loved, loved the White Mountain NF. For one, since it's a NF site there is a lack of commercialization and the sort of "kitsch" factor that appeared in the Adirondacks. As such it was just beautiful scenery with ample places to stop and hike, take pictures and camp if so inclined. And for another, it was almost completely empty. There were hardly any people at the trailheads and scenic overlooks which is rather refreshing when trying to enjoy the outdoors. The pictures speak for themselves, I will shut up now and let you all enjoy.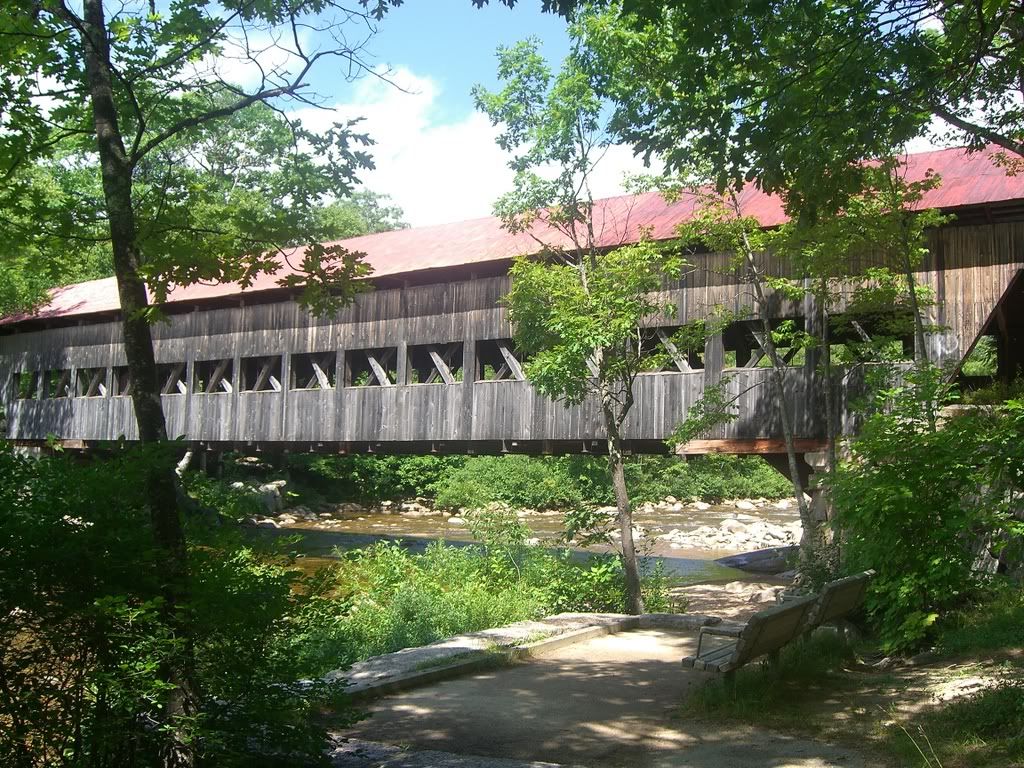 Covered Bridge in White Mountain National Forest, NH
Rocky Gorge in White Mountain National Forest, NH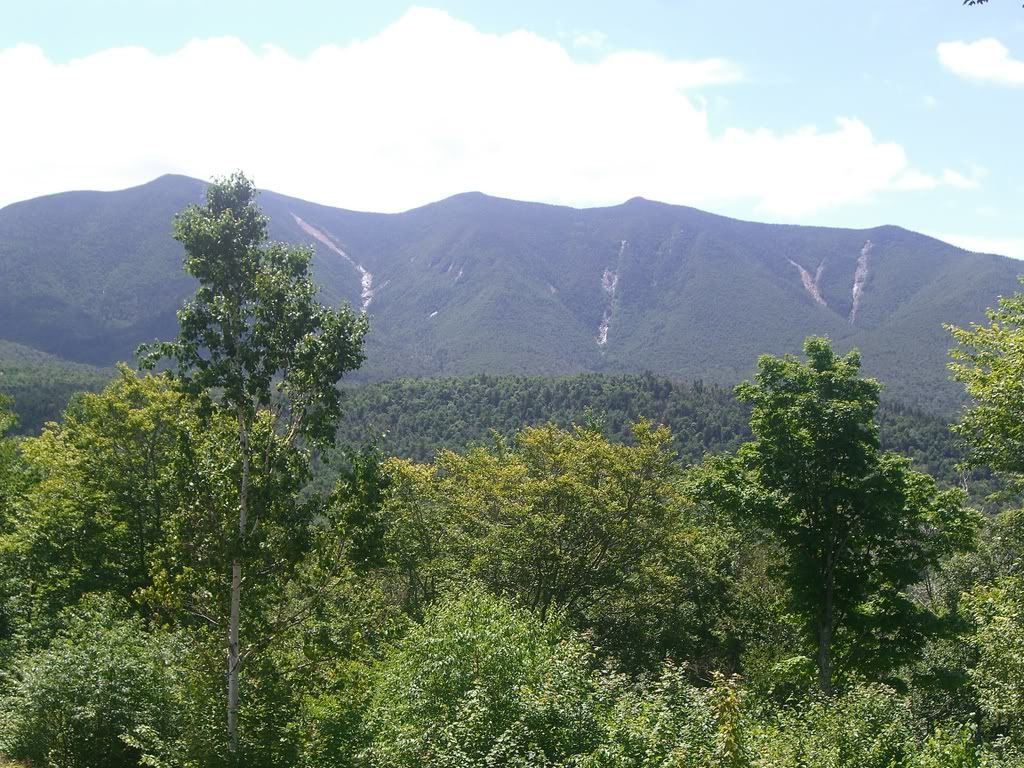 View from scenic overlook
After my tour of the Kancamagus highway it was off to Vermont…and what does one do when in Vermont? Why, head to the Ben & Jerry's factory tour of course!! Near the Green Mountain range (of Green Mountain Coffee fame) is the original factory and home base of the famed Ben & Jerry's ice cream operation. I think I must've been slightly deluded to think that this factory and tour would have been a small, hole-in-the wall operation. I could not have been more wrong…Ben and Jerry's factory on a hot July day made me think for a moment that I was back in Niagara Falls with the massive throngs of people it attracts. The difference is that B&J's does a great job of including activities (mostly kid stuff) on the premises to keep you and yours occupied as you wait for the tour to begin. The tour itself is pretty brief but informative and, of course, there is the obligatory free sample at the end of the tour. Very well worth it and a great way to wile away a beautiful afternoon.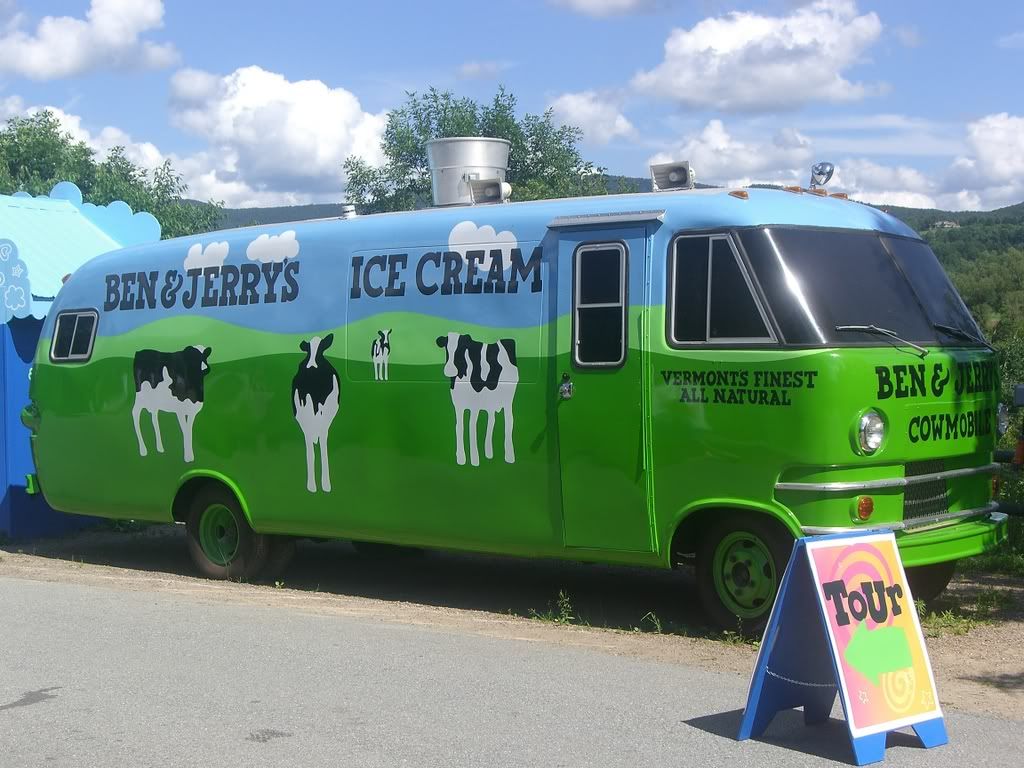 I had great plans to make it to Montreal on Tuesday evening but since Ben and Jerry's took a bit longer than anticipated I ended up spending the night in Burlington, VT…a rather quaint and attractive college town on Lake Champlain. An early start the next day allowed me to spend 3 full days in the great city of Montreal. Lots of pictures and good information to follow on Montreal in the coming days…
Tags:
3 - New England/Canada
,
New Hampshire
,
Vermont