James and I were up bright and early in order to finish packing and get things ready for the flight back. I walked down to the beach for the last time and took some pictures of the sunrise and beach in front of Banana Azul.
Standing on the beach, directly in front of Banana Azul:
Standing on the beach, facing Banana Azul: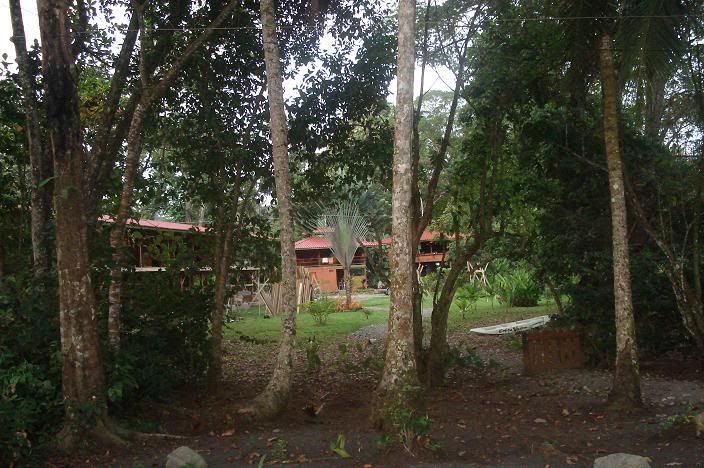 Our room and bathroom (the room is actually much nicer than this picture!). The bathroom is HUGE and it's amazing to shower and have birds and the jungle right outside!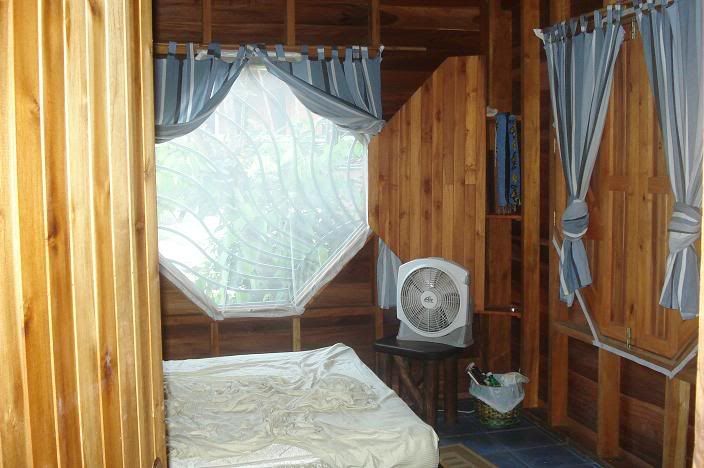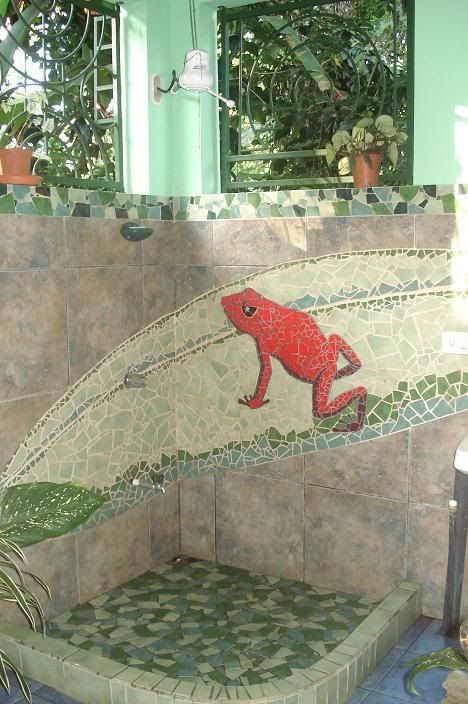 Colin and Roberto were up to say goodbye, and had a light breakfast of toast, fruit, granola, and yogurt ready for us. Roberto offered to drive us to the bus stop, but we said we already had a taxi coming, but it was really nice of him to offer.
The taxi showed up and we were off to the bus stop. I was sad to leave and we were sure to say goodbye to all of our 4-legged friends.
The bus ride back to San Jose was pretty uneventful. We did have to stop just out of Puerto Viejo so the local police could check our passports. It only took about 10 minutes and we were again on our way. There was a 20 minute bathroom/snack stop, and we arrived to San Jose with plenty of time to catch a cab to the airport.
We were able to check in and grab something to eat. The airport seemed cramped and hot, and I was frustrated by the rush of people. I would have never guessed that some of these travelers had just spent time in Costa Rica. They seemed stressed out and impatient…I expected the opposite. It made me realize that I really didn't want to go back…this was exactly what I wanted to avoid and why we were on vacation!
The flight back was fairly calm and uneventful…but we got back to Virginia and saw this….

Tags:
Travel