My final excursion in Tibet was a two day trip to Nam-Tso, a holy lake about 3 hours Northwest of Lhasa. I saved this trip for last because the elevation at the lake is about 1,000 meters higher than Lhasa, and I was already suffereing from minor headaches because of the altitude.
As seems to be the norm in Tibet, Nam-Tso was breathtaking. Clear blue waters surrounded by the Himalayas and monasteries. We spent the night in a tent and it was cold, cold, cold, but definitely worth it to experience the lake without the circus that begins when the tour buses arrive at 11am and ends when they leave at about 4pm. We met cool new people, took in breathtaking views, experienced unique cultural exhanges, and enjoyed some of the most memorable days of our lives. You know, the norm. At least when you're in Tibet.

Ingrid and I and the Chinese tour buses on the way to the lake.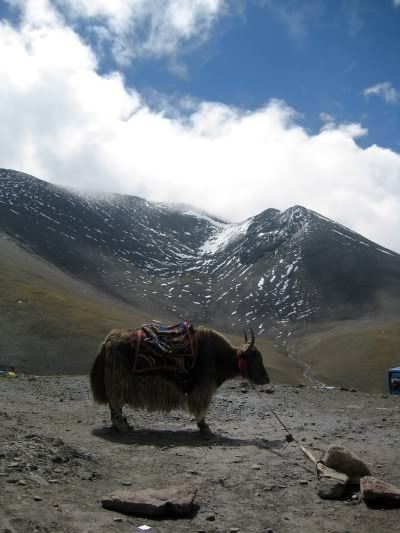 A Yak and the snow spotted Himalayas!!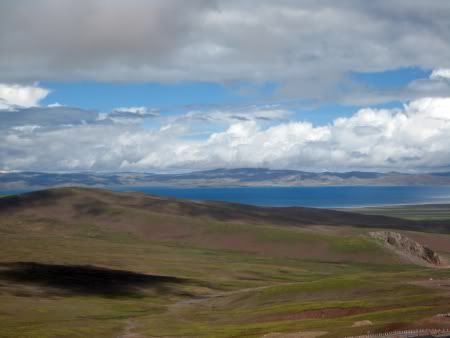 Our first view of the lake from afar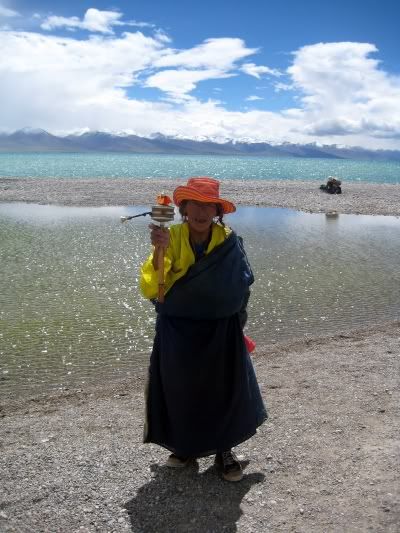 Spinning the prayer wheel at Nam-Tso. There is a small monastery on the shores of the lake, and a holy kora that pilgrims walk, spinning their prayer wheels, of course.

And the other side of the lake. The scenery, colors, clouds, weather, etc. changes constantly in Tibet. Close your eyes for 5 minutes and when you open them you'd swear you were in a different place.

I walked up the the top of one of the cliffs and a couple of men were hanging prayer flags. I helped just a little tiny bit, but it was still very cool.

Pretty young woman that spends her afternoons (11am-4pm when the tour buses arrive) posing for pictures for about $.50 per shot.
Tags:
Amanda Formoso
,
China
,
Tibet
,
Travel